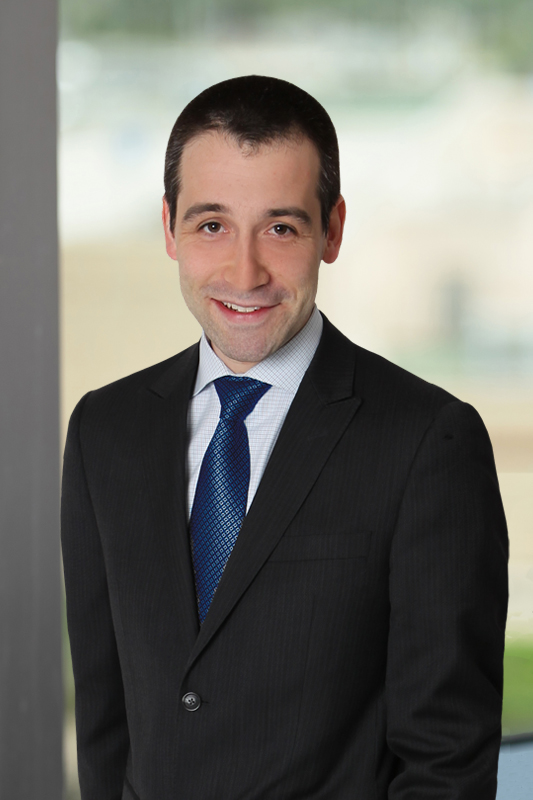 Kennedy Nolan
---
Kennedy helps people who have been wronged by others to confidently navigate the civil justice system.  He has an active general litigation practice and specializes in particular in:
Kennedy takes a principled approach to his work and fights hard to ensure that parties can't get away with abusing the system for improper gain. He believes in working closely and collaboratively with his clients, and he always takes the time to ensure clients thoroughly understand their legal options and have all the information they need to make their own informed decisions about how their cases should proceed.
A director of the Ontario Trial Lawyers Association from 2019 to 2022, Kennedy is strong believer in OTLA's mission to fearlessly champion the cause of Ontarians who have suffered injustice. He is also a member of the Hamilton Law Association.
Kennedy has been a partner with Nolan, Ciarlo LLP since 2020. Prior to that, he worked at a prominent Burlington personal injury law firm for 8 years.  He was called to the bar in 2012 and received his LL.B. in 2011 from the University of Windsor where he was awarded the John H. Rodd (KC) Award in Conflicts. He obtained his B.A. in Political Science from McGill University in 2007, where he minored in Settlers of Catan.
---
Tel: 905-522-9261, ext. 234
email: kennedy@nolanlaw.ca

"I felt very relaxed when meeting and speaking with Kennedy. He was kind and considerate at all times. Very caring and professional. He strongly advocated for my interests and fought for the best result in my case."
– R., Milton